Pixels
Go back...
I'm fairly new to making pixel art, but this is the best of what I've made so far. Everything, apart from what's in the gifts section, is free to use if you'd like, with credit if you're sharing online.



Pokemon

Star Trek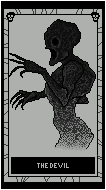 Phasmophobia


Afternoon Tea Club
(View the collection...)
Gifts
Art from here onwards is not free to use. These were made as gifts and are for the person I made them for only.

Go back...